Back To Our Services
Your gate serves a decorative and functional purpose in your home or business. Though it protects you from unwanted visitors (or is a purely ornamental iron gate), it is vulnerable to the elements and damage from frequent use. Replacing a sagging or broken gate can be expensive, so instead try any of our welding repair services. Welding, by definition, is the process by which we join two metals together to work as an even stronger one. Save your gate as well as your wallet!
Experts in Gate Welding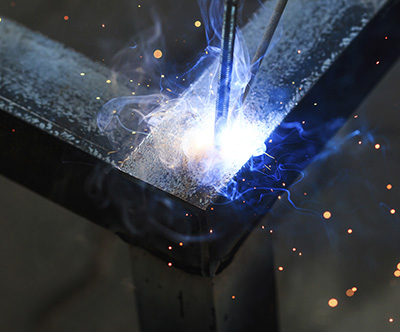 Your gate may be out of alignment for a number of reasons: shifting due to extreme weather conditions, or even the constant push and pull of everyday use. "Gate Repair Laguna Niguel" can readjust your gate and restore it to proper alignment.
Gate welding services may be needed in cases where a lot of exposure to water (rain, sprinklers, etc.) has caused parts of the gate to rot. Our welders will remove and replace the damaged portions as part of our rotten gate repair. We can also re-weld any loose railings or fixtures to address safety or aesthetic concerns. This includes adjusting railings to meet with any newly updated safety standards, as well as making custom repairs to suit any changes in how you want your gate to look. If safety is your primary concern, our welders can also add spear points to your gate to ward off any bold intruders.
Our welders also offer hinge repairs. What use is a gate that cannot close or lock? None at all! We add custom hinges or trip latches to your gate to ensure that they are closing and locking properly.
These days, it is tempting to turn to "Do-It-Yourself" methods: there a variety of videos and articles online about how to do this kind of welding yourself. However, when it comes to something as important as repairing your gate, we urge you trust the professionals. Give Gate Repair Laguna Niguel a call for all of your gate welding needs.
Back To Our Services