Back To Blog
There is a wide variety of electric gate openers that you can find in the market. The reason why these openers were created is because it can become quite tiring and annoying for a homeowner to get out of their car every time they need the driveway gate opened. Automating the process saves a lot of time and enables smooth entry to the property. As mentioned before, you can find different types of openers, each serving a unique function. Some of them, as you will find out below, are of a universal nature, which implies that they have been manufactured for at least more than one application.
Solar Gate Opener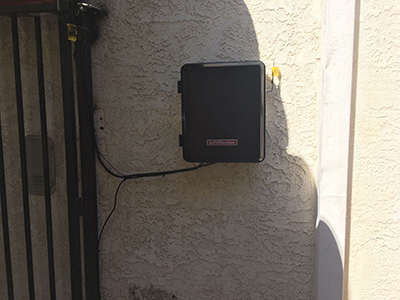 As the name clearly suggests, the solar opener is the "green alternative" to the regular device and does not use the conventional power source to function. It may be a great option for properties that rely heavily on sustainable energy, especially solar and wind power. The overall system that makes up this opener is actually quite simple. It consists of an operator, an exit sensor and radio controls. A 20-watt module can allow you to open the gate a maximum of 15 times (although it can be stretched to 20 on certain days). More modules can be added to increase this number.
Regular Sliding Gate Opener
This is most commonly installed at the end in a closed position and usually moves through the gate operator from where it is pushed back and forth. The chain or other operating equipment is hidden from sight. Hence, you do not have to worry about it not looking good enough. Sliding gates are popular in properties where there isn't enough space to accommodate a free flowing swing gate.
Universal Gate Opener
The reason why it has been given the name universal is because this opener should have the capability to work on both gates and garage doors. It is basically supposed to be an all in one device that allows you to lift up the garage door and swing or slide open the gate with a couple of touches on the remote control. It is a really good product for those who want an opener that is not restricted to a specific function. It is worth noting that universal gate openers are not always "completely universal". This is why it is important to figure out their compatibility with gates and garage doors. If you are struggling to make a universal opener work, then you are more than welcome to call our repair professionals to help you out.