Back To Blog
Keep it clean! Keep it fixed! Keep it lubricated! Inspect it regularly! These are the four best tips for functional gates. With snails, spiders, lizards and basically any small animal or bug lurking around your gate, checking up on your opener's circuit board is essential. Also check the swing gate hinges, the rollers, the chain and the track. It will only take you a few moments. After all, ants and insects are not the only enemies your gate has. The rain, moisture, sun and wind are not such great friends either. Have you ever thought of the awful effects condensation will have to the opener parts inside the control box? It's an easy way for circuit problems to come about and leave you wondering why the gate doesn't open.
Inspect, clean and lubricate the wrought iron gate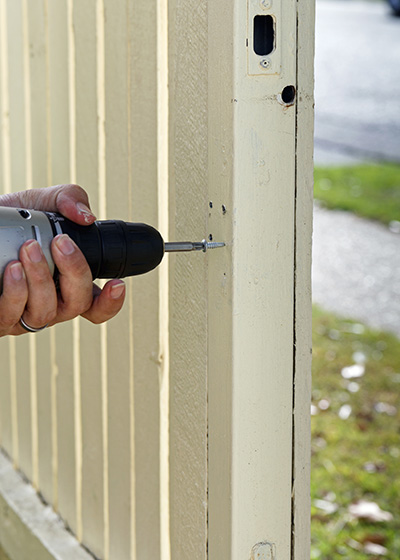 There are some easy things you can do to avoid common problems and tune up the system every few months. Since checking the control box can be a nuisance, it's best to seal the opening parts of the control box to make sure animals and insects of all types and sizes keep out. You will still need to clean it up every now and then, but will need to deal with much fewer visitors (ants are hardly avoidable). If you can't sweep the driveway gate track every day, at least do it every time it's windy. When you water the plants, turn the hose to the track to wash away debris.
In order to avoid surprises, check that the backup battery is charging and use it once in a while. With safety being your top priority, one of your prime duties should be to check that the sensors work. This is one thing that must be fixed at once, should the gate fail to reverse upon contacting an object. You should also check the sliding gate rollers, the posts, the hinges, and the chain. It's useless to try to fix something if you don't know how - but just by checking you could know what gate repairs must be done. And that's a good start!